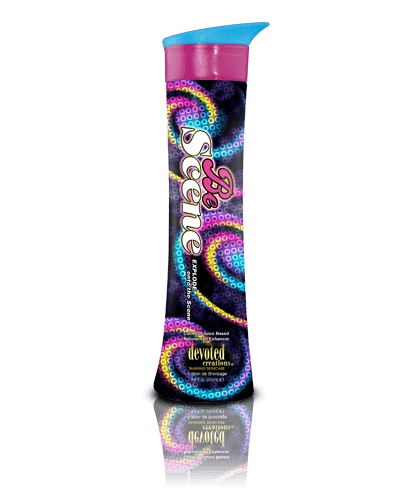 Be Scene
Are you ready to be part of the in crowd? Step onto the scene rocking an amazingly dark, natural tan. BE SCENE™ is lightweight, skin conditioning, tan enhancer. This fun lotion is also blended with camu camu berries to help slow down the aging process. Sea weed and bee's wax are utilized to help draw toxins from the body and work to condition the skin. You will notice soft, smooth skin – a dark natural tan – and a light Island Kisses fragrance
Lightweight lotion.
Anti-aging and skin-firming benefits
Formulated with various accelerators to speed up the tanning process for faster, darker results.
Camu Camu Berries – compliments the body's natural growth and repair of tissues & collagen formation.
Sea Weed – draws toxins out of the body.
Bee's Wax – contains skin conditioning and restorative properties.
Provides immediate and long-term moisturizing benefits.
Fragrance: Island Kisses